Members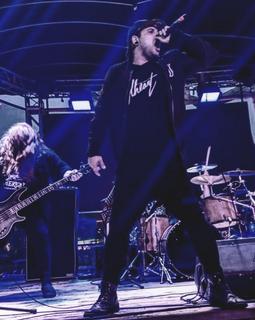 Charles Cody Wilds - Vocalist (2012 - Present)

Founding Member and vocalist since 2012, Wilds has experimented with different vocal styles over the years and has been on every RR track since day one. Whether he is doing uncleans or clean, Wilds is responsible for all thats Lyrics, Melodies & Vocal Patterns you hear, Wilds has matured as a vocalist as seen in the bands one off cover of Linkin Parks - In The End, They tracked in 2017 after legendary vocalist Chester Bennington passed away. Wilds was eerily compared to sounding like Chester in the cover, In late 2019 Wilds was diagnosed with Multiple Sclerosis(ms). Wilds will have to deal with this autoimmune disease for the rest of his life, However, he has vowed to not let this affect the band and will fight daily to continue to make music and preform.
Wilds is 29 years old.

Born in Huntington, West Virginia

Resides in Ironton, Ohio

Has a Siberian Husky Named Aspen
Diagnosed With Multiple Sclerosis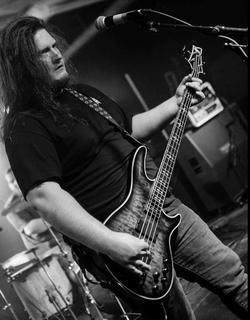 Jared Webb - Bassist (2012-Present)
Founding member and bassist since 2012, Webb brings alot to the table as a musician, known for his bass sweeps as seen in the bands song Clocksweeper and known for his chunky basslines, Webb is the lead writer of the bands music. he also helps the live show with backing vocals. He plays a Schecter Hellraiser Diamond Series Bass and is backed by his Ampeg SVT Pro 4 / Ampeg 8x10 rig.
Webb Is 26 years old
Resides In Decatur, Ohio
Drinks more craft beers than he should
Worships Jeep Wranglers
Evan Williams - Guitar (2014-2017 - 2020 - Present)

Rejoing the band in 2020, Evan steps back into the role of Guitarist.
Josh Bailey - Lead Guitar (2018 - Present)
Joining the band in 2018 on drums and actually playing his first few shows with the band on drums, Josh was quickly moved to Lead Guitar shortly after, Bailey brings a lot to the table as a guitarist, Josh is responsible for a lot of the writing on the Upcoming 2020 EP. Two tracks on the new EP Bailey tracked on the drums then had to track guitar right after. Josh plays Jackson Guitars and uses a Mesa Cab live.
Josh Is 27 years old.
Resides in Grayson, Ky.
Josh is a the only Dad in RR
Most chill guy you'll ever meet
Manager at a auto parts store.
Follow him on social media here - Instagram
Jose Couvertier - Drums (2018 - Present)

Moving home from Colorado to play drums for RR in 2018, Jose took over Drums mid 2018, Jose tracked the remanded of the upcoming EP on drums except for two songs. Jose brought a new dimension to the band when he took over on drums. Unfortunately had to move back to Colorado for the time being and we look forward to him moving back home.
Jose Is 24 years old.
Resides in Colorado
Follow him on social media here - Instagram
Touring/Fill In Members
Cameron Stephens - Drums (2019 - Present)